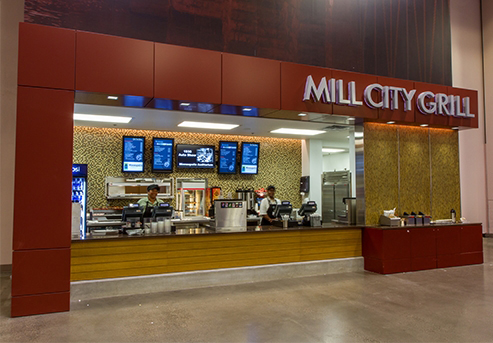 Mill City Grills
Craving hot, fresh and prepared to order, visit our Mill City Grills, located along the South Concourse. Our grill chefs are ready to prepare any of our tempting items from a crowd-favorite hamburger and fries, or a perfectly seasoned grilled chicken sandwich. We are at your service!
Mill City Grill 2024 Menu HTML – coming soon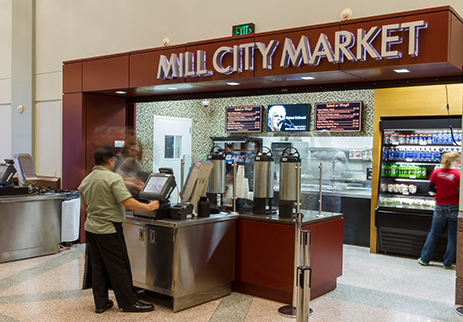 Mill City Market
If you're looking for a pick me up snack, something cold to drink, a freshly made sandwich or something hot off the grill look no further than our market. Offering express service for an assortment of foods such as salads, yogurt parfaits, fresh fruits, carrots and hummus and much more. Located in Lobby B, we have you covered!
Mill City Market 2024 Menu HTML – coming soon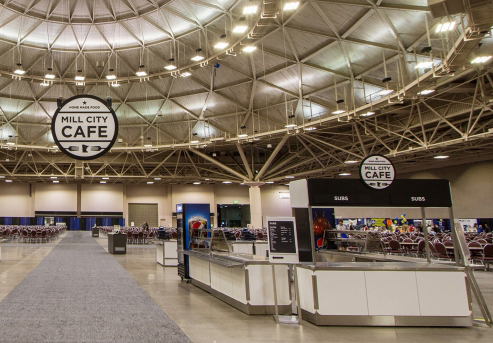 Mill City Cafés
Mill City Cafés are our convenient, 'portable' answer to providing guests quick delicious food and beverage options. Conveniently located where they serve you best, these easy-access carts have a wonderful diversity of menus such as asian bowls, gourmet wraps, walking tacos, and chicken sandwiches. We have your palate covered without ever leaving the premises!
Mill City Cafés 2024 Menu HTML – coming soon
Mill City Halal Specialty Menus HTML – coming soon