At Your Service –
The Team
Patty Lemke,
CPCE, CEO
"Seeing the team I work with excel and helping them achieve their goals makes me very proud." 
Patty's Bio
Patty Lemke considers her time with Kelber Catering as the highlight of her 35-year career in hospitality. Her journey began in sales for a hotel in far-away Texarkana, Texas. In 1993, Patty joined Kelber Catering and in 1996 opened a sister company, Monona Catering in Madison, WI. During her 20 years at Monona, Patty developed her servant style leadership that shares power, puts employee needs first and helps people perform at their best. She is now CEO of both award-winning companies. In her current role, Patty guides a nationally-recognized team of professionals committed to providing exceptional guest experience using the highest possible standards for creative, sustainable menus and superior service.
"You can count on us doing whatever it takes to make sure the customer is happy, satisfied, and well taken care of." 
Patty is the point person within the facility in regard to services but adds that she has no need to micromanage because, "We have seven directors who do an outstanding job."
Patty takes great pride in working at Kelber Catering due to its ability to provide a fantastic experience for its guests. Patty echoes this same experience in her home life where she loves cooking for family and friends and seeing the delight it brings to them.
John Doody,
Executive Chef & Culinary Director
"I love the capacity, variety and creative options we are able to accomplish here at Kelber."
John's Bio
As the Executive Chef and Culinary Director of Kelber Catering, John Doody has high standards, enjoys developing exciting, contemporary menus, and maintains a calm temperament, all of which are important to running a kitchen that can serve thousands of meals daily.
"You won't see the issues you find in other high-volume kitchens. Our staff knows why they are here and they enjoy what they do."
With over 43 years of service in the culinary industry, Chef John has been with Kelber Catering for 23 of those years. He leads his award-winning culinary team with an open mind to new concepts while communicating the importance of food and equipment safety, responsible use of resources, and camaraderie throughout the company.
"Sometimes I hear a client's request and think, 'How will we make that work?' then I wrap my head around it and we always find a way to make it happen!"
John embraces the challenges and unique characteristics of high-volume catering.  Special dietary requests or menu alterations are not an obstacle with this gifted chef. He works closely with the sales team to make sure the menus are to client specifications. Whether  serving 75 or 2500 guests, an array of hors d'oeuvres or a five-course plated meal, each client receives the same detail-oriented attention from Chef John and his crew every time!
For more on Executive Chef John Doody, see the Menu Page.
Lisa Anderson,
Director of Sales and Marketing
"My favorite thing at Kelber is no day is like the other."

Lisa's Bio
Lisa Anderson is a dynamic leader on the Kelber team. Her background in hospitality runs deep beginning when she became a server in her teens. Lisa's career blossomed as she gained event, sales, and operations knowledge within hotel and restaurants thru Wisconsin and Minnesota. Lisa had found her niche but was still looking for a place to use her many abilities and to call home. Everything changed in 1992 when Lisa brought her talents and fun-loving nature to Kelber Catering as a Banquet Manager.
"Happy clients are not an option, it's an expectation, that is why I love this place!"
Through her dedication to the company Lisa now holds the position of Director of Sales and Marketing, a job she embraces for its challenges and opportunities to bring new ideas to the table. Lisa's leadership, creativity, and flexibility helps clients achieve the best vision of their event. She uses her operations and people skills to manage multiple, unique events and takes great satisfaction from seeing clients and employees pleased with the outcome.
When Lisa isn't traveling the halls of the Minneapolis Convention Center checking on clients, she loves traveling with her family and experiencing the foods and culture around the United States and beyond.
Thérèse VanBlarcom,
Director of Human Resources
"When staff are working in a bustling building, I'm all smiles knowing they're providing for their families."
Thérèse's Bio
Looking out for others comes naturally to Thérèse VanBlarcom; her history includes serving on her local school and library boards and in hospital/clinic settings. In 1996, Thérèse began part-time work with Kelber as a server and bartender. Through serving others, Thérèse understands how important it is to show respect and appreciation to everyone, as well as receive it.
"We've built a strong HR department at Kelber by balancing staff and employer needs equitably across the board."
As Director of Human Resources for Kelber, Thérèse places her energy and compassion into advocating for union staff while working collaboratively with Kelber management. She sees each employee as an individual and feels that HR, at its core, is about service to others.
When Thérèse walks the Convention Center she is extremely proud that her family has been a champion for the Minneapolis Convention Center since the very beginning and continues to do so today.
Connie Weigel,
Director of Purchasing
"It's exciting to be part of such a huge variety of events-from creation to completion!"
Melissa Hare,
Director of Finance
"The support of an amazing team makes even the most challeging task achievable!"
Stephanie Case,
Sales Manager
"I am always looking for new things, new ideas, and what is trending. Yes, I am a foodie!"
Stephanie's Bio
Learning the hospitality industry by working at her uncle's downtown Minneapolis restaurant, Stephanie Case had no idea she began a job that would lead her in to a very fulfilling and successful career.
Stephanie walked into the doors of the Old Minneapolis Auditorium in 1979 as an on-call bartender for Kelber Catering. From there she grew her knowledge and love for food into continuous promotions with Kelber until she landed as Sales Manager in 2000 and planted her roots.
"Kelber Catering is my second family.  I grew up here."
Her knowledge of good food, culinary trends, and an adventurous palette contribute to the endless possibilities within the Kelber kitchen and her own! Stephanie embraces challenge, especially when new menu planning season arrives. She is known for her subtle demeanor, get-it-done attitude, and always being just around the corner to assist clients.
Stephanie's contributions to Kelber stretch far beyond the sales office. She prides herself in bringing new recipes to the catering table.
When turning off the light at Kelber you will find Stephanie at home spending time with her grandchildren, tasting new wines from her cellar, and surfing the web for her next new food creation.  She loves preparing fresh dishes for her husband, who is a retired professional chef.
Heidi Hudson,
Sales Manager
"I am confident my clients' expectations will be surpassed. Kelber has a 'can do' attitude."
Heidi's Bio
Heidi earned her degree in Elementary Education with a minor in Special Education. She took her first restaurant job out of college and was captivated with the hospitality industry. She spent the next ten years working every aspect of food and beverage.
Heidi joined Kelber in 2003 as a Banquet Manager, a promotion was offered to Sales Manager in 2005, Heidi then knew she found her home. Heidi's greatest assets in her sales position are attention to detail and an ability to listen and understand clients' needs. She takes pride in working with her clients to accommodate their requests, bring their visions to reality, and building client relationships that keeps them returning. Heidi's professionalism and experience earned her "Hero of the Year" award from the Minneapolis Convention Center.
"Kelber is an awesome place to work. For all of our events I can count on everybody here to work together as a team."
When not in the office, Heidi enjoys watching her daughter play hockey, spending time up north with her family, sewing and cross-stitching in her down time.
Nick Gundlach,
Sales Manager
"The operations background at Kelber is so strong which helps greatly in the event planning process."
Nick's Bio
When Nick was 18, his brother got him a summer job bussing tables at the Madison Club in Madison, WI. It was there he developed a dedication to customer service and hospitality. After two summers at the Madison Club, Nick moved to the Twin Cities to further his career within the food and beverage industry.
Nick accepted his first hotel position in the Twin Cities as a Banquet Houseman and after thirteen years and a series of promotions within the same property, he sought the next step in his career. In December of 2017, Nick joined the Kelber Catering team as a Sales Manager.
While Nick admits to being a bit of a character and is always up for a laugh, he first and foremost prides himself in customer satisfaction and is ready to assist his clients any way he can.
"I'm always a phone call, email or text message away and I highly encourage my clients to reach out with any questions they may have."
Brad Sanborn, Shane Streitz, Daymara Sanchez
Shane Streitz,
Executive Sous Chef
"My work philosophy is to be a leader, not a boss, by getting in there and doing the hard work with everyone." 
Shane's Bio
Shane Streitz started his career with Kelber in the Shipping and Receiving department in 2003. Shane asked the General Manager of Kelber how he could move up in the company, and they made the generous offer to send him to culinary school!
"I have been given the chance to run each department in the kitchen, giving me a comprehensive picture of what everyone goes through to create a successful meal."
After completing his degree, Shane worked his way up to the position of Executive Sous Chef. He is indispensable to the Executive Chef by staying ahead of what is needed. His duties include managing a large team of cooks, ensuring all recipes are prepared to the highest standards, and menu development.
Shane describes himself as a fast-paced person; this not only suits the non-stop kitchen environment but also feeds his enjoyment of mixed martial arts which helps him relieve stress.
Nicole Sandlin & Amy Maddy

Nicole Sandlin,
Executive Pastry Chef

"I love Kelber, because we share the view of taking pride in our work and achieving a high level of quality."
Nicole's Bio
It takes a lot of skill to balance beautiful and delicious when you are working in quantities of 10,000. Executive Pastry Chef Nicole Sandlin calls her pastry team "the smallest but mightiest department in the Kelber kitchen".
Nicole started out as a chemical engineer in California. Her path to pastry began when she moved cross-country to Chicago and enrolled in pastry school. In the Windy City, she worked at a high-end hotel where her talents matured working under 5 chefs who shared their knowledge, recipes and techniques.
"The most important part of my job is being able to put all the moving parts together: to know what needs to be done, when it should be done, and by whom."
Nicole was looking for a management position when she moved to Saint Paul and joined Kelber Catering as the Executive Pastry Chef. Nicole and her team make sure the first plated dessert looks and tastes as amazing as the last one that leaves the kitchen.
Nicole is a world traveler and has spent a lot of time in Asia. She loves experiencing different cultures and, of course, tries desserts in every place she visits.
Mary Kozak & Leo Boone
Mary Kozak,
Chef Garde Manger
"Continuous support and respect from Kelber Managers means a great deal to me."
Mary's Bio
Unless you know French or are in the hospitality business, you may not know the title "Chef Garde Manger"; the literal translation is "keeper of the food". Mary knows that responsibility well. Under Mary's direction, her team ensures all cold food leaving the Kelber kitchen is properly handled, prepared to Kelber standards, and is artfully displayed. Thanks to Mary's clear direction and passion for her work, she is held to the highest regard among the Kelber staff.
"Organization along with food safety, is number one. I pass these skills along in training my team."
Mary began her career with Western Airlines, where she fell in love with customer service and the hospitality industry. She and her husband, a professional chef, opened and ran Lufrano's Italian Restaurant in south Minneapolis from 1984-2000. Mary's participation and contributions to the American Culinary Federation (ACF) led her to Kelber in 1999.
When not working Mary unwinds by playing the piano, volunteering with the American Legion Auxiliary, and cooking with her husband.
MEET OUR FRONT OF THE HOUSE TEAM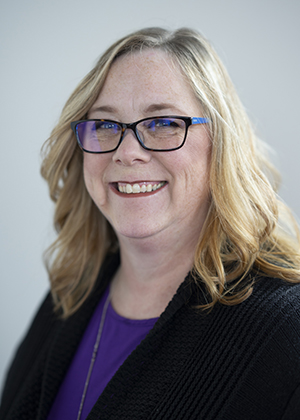 Sue Andrzejewski,
Director of Catering Operations
"The difference between ordinary and extraordinary is that little extra. Kelber has a team of EXTRAS!"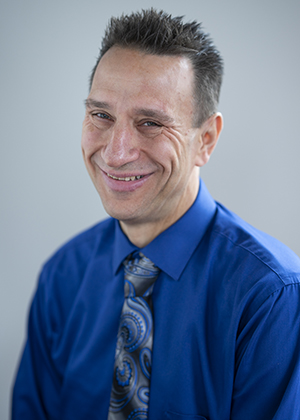 Dan Bruder,
Banquet Manager
"The diversity of Kelber staff and guests gives you unique experiences every day."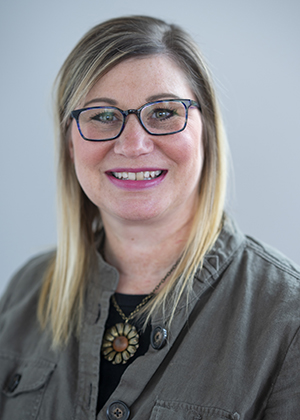 Nicole Dudziak,
Director of Retail Operations
"I enjoy the diversity of each event, every day is unique and our team is amazing to work with!"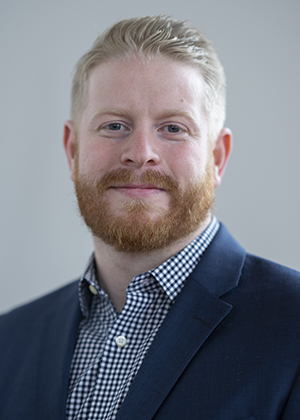 Chris Babcock,
Retail & Bar Manager
"No day is perfect, Team Kelber is always there to back one another up."
to begin planning your extraordinary event today!