Kelber Catering Offers Many On Site Eating
&

Drinking Options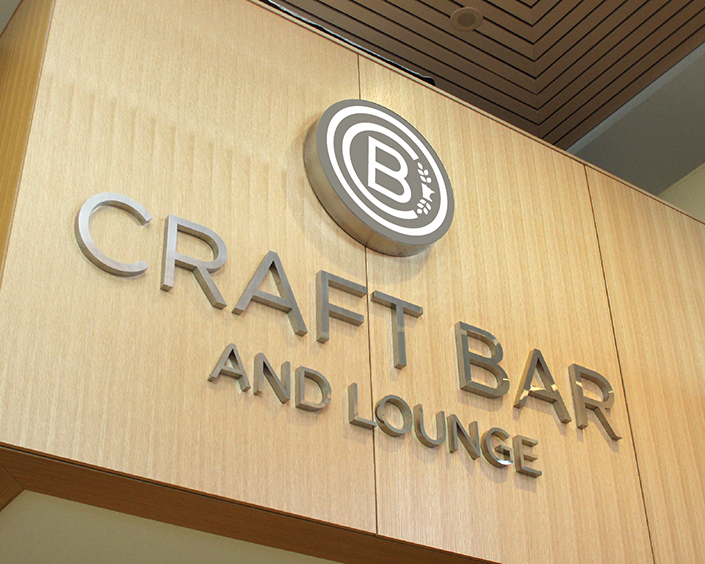 The Minneapolis Convention Center has taken this relaxing atmosphere of a lounge and brought it to new heights – literally!
Perched on the balcony above our Visitor Information Center, the Craft Bar & Lounge offers the perfect location to hold a business meeting or just get away and unwind.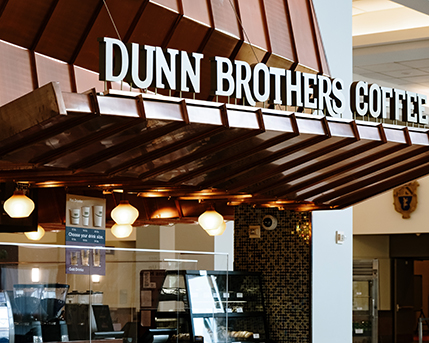 Looking for an excellent cup of joe at the Minneapolis Convention Center? Just follow the enticing aroma to our Dunn Brothers coffee house located front and center within the MCC main lobby. Coffee lovers know the name Dunn Brothers and if you don't you will after your first cup!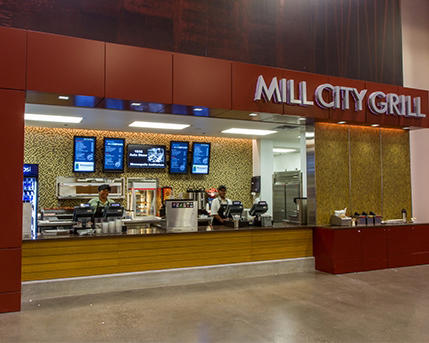 Mill City Grills
Craving hot, fresh and prepared to order, visit our Mill City Grills, located along the South Concourse. Our grill chefs are ready to prepare any of our tempting items from a crowd-favorite hamburger and fries, a perfectly seasoned grilled chicken sandwich, or a freshly made to order flat-bread pizza. We are at your service!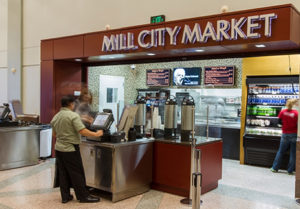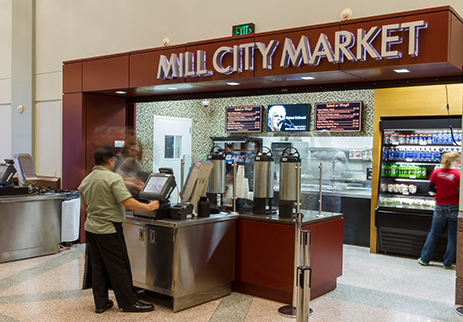 Mill City Market
If you're looking for a pick me up snack, something cold to drink, a freshly made sandwich or something hot off the grill look no further than our market. Offering express service for an assortment of foods such as salads, yogurt parfaits, fresh fruits, carrots and hummus and much more. Located in Lobby B, we have you covered!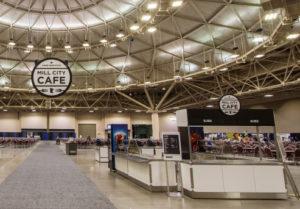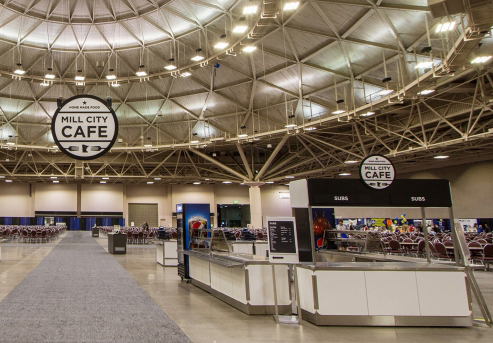 Mill City Cafés
Mill City Cafés are our convenient, 'portable' answer to providing guests quick delicious food and beverage options. Conveniently located where they serve you best, these easy-access carts have a wonderful diversity of menus such as asian bowls, gourmet wraps, walking tacos, gyros, and BBQ. We have your palate covered without ever leaving the premises!
Kelber Catering proudly owns and operates each of these special dining locations so you  know you have our full team behind the products, quality and service they offer. Call or email our

Sales Team

to learn more about their menus, pricing and convenient locations.